Acorn Sales
Published on
April 16, 2015
SUMMARY
A career change—taking over the family business—brought Adam to Acorn Sales and the business of custom stamps and sealers into the age of Information & beyond.
From where did the idea to create/run a business selling stamps and seals come?
Acorn Sales has been a family owned business since 1964 which was started by my grandfather. Initially, I had set out on a career path on the business management side of corporate aviation and, after sometime being out on the business side of private jets, I made the determination to head back on the flying career path. Around the same time, 9/11 happened and all aviation piloting jobs went south and stayed that way for several years afterwards. Additionally, my father was staging to sell this business and retire. The two of us reached a deal and I came aboard to start the 3rd generation of Acorn Sales.
When I came into the business, my main focus has been on e-commerce where I developed a website and created the ability for customers to shop. Our e-commerce platform started in 2002. Over the years, our website has taken on a life of its own. It's been amazing to see the transformation that the internet has had on a family-run business. Nearly 85% of our orders come from online, and we have shipped products to over 140 countries outside the US. Before, our business was locally focused, but today we still carry the same core business values we have had since 1964: providing a good quality product and excellent customer service along with a speedy turnaround.
It looks like you ship both small and much larger items (single stampers versus an embossing machine); have you had any particular struggles or successes with your shipping?
Our product base is quite extensive from recreational products like custom logo stamps to devices that help authenticate a document to be valid such as official transcript seals for colleges, or an engineer seal which seals building plans. So, yes, we have a wide variety of outgoing shipments and ShipStation has helped out in every facet of our shipping operation. We had been live with a multi-carrier shipping solution since 2010 and was built by software developers that had never stepped foot into a real live "shipping department". We truly believe that ShipStation was built by people that have experience in a shipping environment where all the little features seem to have been built for a reason.
Part of the daily struggles in shipping products are there a lot of different variables that can affect the price. The shipping cost you charge customers is a very fine line between if someone orders or does not order. Very few people realize how quickly the costs can add up with actual UPS and FedEx charges, and if a customer has a small order it is highly unlikely that they will want to pay $12-$15 to have the item shipped via UPS. Shipping has changed quite a lot over the years; with zones, weights, and dimensions all impacting the shipping fees, it is nearly impossible to rate shop without any form of software.
How has ShipStation helped you with your business?
ShipStation is also built intuitively and has helped our business save both time and money across the board, just to highlight a few of the major areas.
Address Validation: In an ideal world every order that is submitted by customers would be perfect, but with a lot of orders this isn't the case. Our former software would validate addresses down to the street level. However, if a company name was omitted and/or the order was missing a suite/apartment number, our previous system would validate this address as good. ShipStation catches this and will flag these addresses with missing information. This allows us to contact our client and correct the address prior to printing out a shipping label. Before we typically had around 10-15 packages weekly that would get returned to us and/or get additional address change fees added on with UPS. Our returned items since using ShipStation has gone down to about zero percent. Just this alone saves us 10X the monthly service in cutting out re-ships and additional fees for bad addresses.
Additional Discounts through Express 1: Before, in order to gain exposure with discounted priority mail and express mail you had to bring a package volume of over 75K yearly for Express 1, but with ShipStation they link this directly which saves us an additional 3-4% on Priority Mail and 13-15% for Express Mail tickets over what we used to pay. This is very critical, since shipping costs have gone up by leaps and bounds over the years.
Data Centralization & a Hosted Solution: Another major selling point for us on ShipStation is that data is centralized, so orders across multiple sales channels can all be pulled into one area and we have all this information available without having to toggle back and forth. Our previous shipping solution was a local solution (and was very fragile) so every time a Windows update would come through it was truly a guessing game if it was going to crash the system or not. We operate in a very fast turnaround environment and being kicked offline or having our solution crash for a day or two could very quickly lead to upset customers. With ShipStation there has been none of this to worry about; since it's a hosted solution, we can login anywhere and at any time and ship items.
Accurate down to the penny: Like most shippers we have negotiated rates with UPS and when trying to find the best rate for our shipments, ShipStation pulls this data in right from our UPS account even though our rates change with package volume. We're not sure where the rates came from with our previous solution, but sometimes there would be a $15-$25 rate discrepancy on air shipments. Needless to say, we were a bit bewildered. With ShipStation, the rate reflected online is exactly what shows up on our UPS invoice every time.
Intuitiveness: Whether you have to resend a shipment confirmation to a customer after they accidentally delete theirs or from blocking and alerting you to a UPS Air shipment to a PO Box, ShipStation has been built with the end user in mind helping you save time and money across the board.
What's your favorite ShipStation feature?
My favorite feature of ShipStation is the automated emails at the end of the week giving you a snapshot of our shipping activity. Like many people who run a business, time is limited and the shipping analytics are quick and easy to access. I love the fact that we get automatically emailed at the end of the week giving a brief snapshot for us on how much we have spent, how many shipments we've had, and the comparison against the previous week.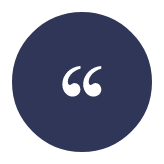 Adam Raidabaugh
We discovered ShipStation when we were on the brink of an epic shipping system disaster with another shipping platform and we got up and running on ShipStation in under 2 hours – what a lifesaver (literally)!