Alpha Dog Food
Published on
May 14, 2015
SUMMARY
From feeding the dog to feeding dogs all over the US, Royce from Alpha Dog Food had a lightbulb idea and turned it into a business.
How did running a subscription-based dog food business start?
I had experience selling subscriptions of home goods and food. One day I was feeding my dog and thought "Hey, this would be a great product to have delivered on a schedule, and therefore a great business as well." Most people feed their dog(s) the same amount daily. From there, I started doing market research: investigating manufacturers, ingredients, as well as the logistics involved with delivering to home in a cost-effective way.
What made you go for a subscription-based business versus just selling pet food online?
Good question. I think it takes confidence to sell a subscription, because people can be reluctant to sign up for a product or service that bills automatically. But it comes down to being able to pass along additional savings to our clients for their loyalty. For Alpha Dog Food, it's important for us to communicate the savings and convenience involved with a subscription for their pet food needs.
Shipping heavy bags of food must have its complications; what's the largest obstacle you've had to overcome?
We didn't anticipate how expensive corrugated boxes cost. Especially the ones needed to ship heavy bags. We only accounted for a couple bucks based on our initial research. We didn't want to raise prices so we started looking for boxes that we could get for free. At first, it was easy. We got them from our local hardware store, but as we grew we couldn't get enough. We almost gave up and ordered boxes but then we by chance inquired about used boxes from our local Old Navy. Sure enough they were recycling 200 boxes a week that were the perfect size. So once a month we go get their gently used boxes and our customers save money, and it's environmentally friendly as well!
How has ShipStation helped you with your business?
ShipStation has given us the confidence and the tool that has allowed us to hand over our fulfillment to St. John of God. They are a non-profit organization that trains and provides jobs for people with disabilities. They provide order fulfillment and other outsourcing services—bagging, boxing, collating, and more—for small businesses throughout South Jersey and the greater Philadelphia area. It's a wonderful organization with great people who do an incredible job with the work they do.
What's your favorite ShipStation feature?
It's hard to choose because it's so user friendly and intuitive, but if I had to choose I'd say the people who we have had the pleasure of dealing with. The support center chat feature is awesome! The help desk is on point and quick to answer any questions. When we were getting set up initially, they were a big help.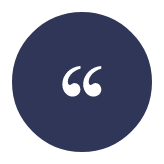 Royce Reed
It has been my experience that making a difference in one's community while running a business is not always an easy thing to do. ShipStation has helped us make that happen and we are grateful!