Love My Switches
Published on
February 21, 2018
SUMMARY
Guitar pedal parts company Love My Switches sells supplies all across the world. They use ShipStation to ship out their BigCommerce orders fast.
Lawrence Scaduto from Love My Switches was the grand prize winner of the 2017
. Our team visited him and his wife, Rebecca, to help set things up and talk efficiency.
Born out of Brooklyn, guitar pedal parts company Love My Switches offers all the right pieces. They sell switches, knobs, pots, enclosures and more to build a signature sound. Founders Lawrence and Rebecca now embody "Keep Portland Weird" by running a small business out of their basement.
Making the Switch
The business started almost a decade ago when Lawrence discovered he could buy parts in bulk and sell them for a profit. He got the domain LoveMySwitches.com and started selling online with BigCommerce.
They use ShipStation to power their order fulfillment operations. With their previous system, they did a lot more manual work which took a lot of time to fulfill a handful of orders. Now, they can quickly create shipping labels and automatically send data to the marketplace and customer.
Delivering to a Community
Growing relationships is a big part of their business. They serve a diverse community of guitar players and pedal makers all across the world. It's important to them to get their customers the cheapest and most efficient shipping options available. Before, they were limited to just one carrier and set of services. With ShipStation, they can use the best rates and services from USPS, FedEx, and UPS all in one place.
With a background in marketing, Rebecca is excited about ShipStation's branding features. She feels the Branded Tracking Page will provide a touch point between checkout and delivery, where there normally is a
. They display their social media and logo right onto the branded tracking page. This increases their engagement with customers when they check their tracking emails.
"ShipStation makes international shipping possible."
They love Quickship and automation rules in ShipStation. When they were first getting started with the shipping software. Their mission was to make ShipStation print out shipping labels with minimal clicks. They set automation rules to apply shipping configurations to orders upon import. With Quickship enabled, all it takes is one click to create a label.
Supply of Passion
Lawrence records his own music in the same basement where he does all of his shipping. He's self-taught when it comes to electronics and says "there's something really special about creating your own guitar pedal." Effect pedals allow guitarist to create new sounds that allow them to create a tone that's unique to them. Love My Switches is passionate about helping musicians express themselves. They feel very blessed to be able to run a business that helps supply parts to guitar pedal enthusiasts across the globe.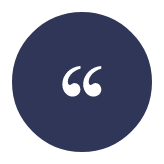 Lawrence Scaduto
It's awesome that we can get pricing from multiple carriers. Who doesn't want to save their customers money?