Barton Watch Bands
Published on
September 1, 2018
SUMMARY
Barton Watch Bands made the perfect pairing of Shopify and ShipStation to deliver their customers a timeless product and customer experience.
Strapped For Success
Scott Herz had professional success from medical device design to investment banking. When he sold a healthcare company, it provided the perfect time to start his own business. For years, he wore NATO style watch straps. These military-inspired watch band style that started in the 70s weren't very easy to find online. So, in 2015 Scott designed his first nylon watch straps and Barton Watch Bands was born.
They gained a loyal and passionate following. "The biggest key to success has been listening to our customers," says Scott. Barton Watch Bands built out their product catalog to match their customers' needs. As a result, they're seeing success in almost every single product line they have to offer.
Time For An Upgrade
Barton Watch Bands set up shop online with their Shopify ecommerce store. When they first started fulfilling orders, they were having to do a lot of manual work. "Before ShipStation, our process was much slower and lacked automation," says Scott. Every order required them to choose the carrier and service option by hand. International packages required entering customs declarations for every product sent.
"Shopify and ShipStation were making it easier by the day to sell directly to consumers."
When they found a better shipping platform, they started saving a lot of time shipping. "With ShipStation, it only takes a few clicks each morning to batch print hundreds of shipping labels," says Scott. Automation rules set the right carrier, service, and customs declarations. No longer do they need to enter product prices or weights for customs by hand. "All we do is select the orders we are ready to fulfill and process them in a batch."
Banding Together
"The Shopify and ShipStation integration is truly seamless. They work perfectly together. Our orders are automatically imported into Shipstation from Shopify. We then print shipping labels and fulfill the orders from Shipstation. Shopify is then notified to mark the order as "fulfilled". Then each customer receives a shipping notification email with tracking information included."
"Our shipment volume has grown more than 400% with ShipStation."
"I can't imagine there's an easier way to handle shipping and fulfillment. It works without hiccups to the point that we've never even contemplated using a different eCommerce or shipping platform."
The Future is Timeless
As for what's next for Barton Watch Bands, Scott says "we're sticking with what got us here and what we do best." Like Scott, many watch owners are looking for the perfect fit in a watch strap. Barton Watch Bands prides themselves on their products and their customer service.
"ShipStation allows us to better serve every customer."
"ShipStation allows us to better serve every customer – which is core to our mission," says Scott. Barton Watch Bands will continue to create fashionable, functional, and quality products and provide amazing customer service all around the world.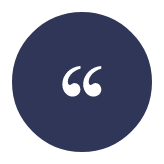 Scott Herz
We have more than doubled our sales each year since implementing ShipStation.