The Blissful Dog
Published on
November 7, 2013
SUMMARY
Using body butter for human elbows, knees, and toes has been commonplace for a few years now, but using it on your dog's nose? Genius! The Blissful Dog offers butters to help your dog's nose, elbows, & paws go from crusty and itchy to smooth and healthy.
Where did you come up with the idea to create a body butter for dogs?
For over 25 years (yikes-that long?) I have been involved with showing and, at one time, breeding French Bulldogs. Yep, I have been that neurotic woman on the Best in Show movie shaking Mr. Buzzy Bee in the air! As you would imagine, show dogs have to look their best at all times. French Bulldogs, like a lot of breeds and mixes, especially flatter-faced ones, have a tendency to have a dry crust form on the top of their noses. It can be frustrating to get rid of and awful to look at.
One day, in 2003, I was slathering shea butter on my legs and the Frenchies rushed over and started licking it off! Without thinking I rubbed some of the shea butter onto their noses. The next day their noses looked markedly better. The light bulb went off, I shouted "Eureka" and I felt as if I had channeled Archimedes, Einstein, and Edison – my dogs had smooth noses! I began experimenting with adding more ingredients, all organic naturally, and over time developed the current multi-layered formula.
At first I just used a drawing of a Frenchie on the label and sold my Nose Butter® at dog shows and by word of mouth. Then another light bulb flickered over my head and I realized there were other dogs with noses! Other dog breeds that got crusty noses and needed Nose Butter. So, I cobbled together a website with some PayPal buttons. Don't judge, it was all we had back then!
Over the next ten years the website grew as I added Paw Butter, Elbow Butter, Boo Boo Butter and more to the store. Now I have over 50 different breed labels for Nose Butter® and ten different sizes of tins and tubes (the Nose Butter is the same good stuff inside, just different applicators) and a LOT more efficient store. About 18 months ago I switched to a WordPress/WooCommerce format. Ecommerce has come a log way in ten years!
So, I could totally use this on my own skin, right?
Absolutely! The Blissful Dog uses all organic human quality ingredients in every single product. I use it on myself from head to toe.
How has ShipStation helped you with your business?
As The Blissful Dog grew, I realized I was spending several hours a day filling orders. Of course, I was totally grateful and thrilled to have the orders, but I knew there had to be a more efficient way than PayPal shipping (no offense). I am one of "those" Apple fanatics and the shipping options I initially explored were not Mac compatible and if they were, required more work-arounds than my "Look, Squirrel" brain could deal with.
I even briefly considered switching from my WordPress/WooCommerce based site to one of the all-in-one store sites, just to streamline the shipping. While researching that option, I stumbled upon ShipStation. It sounded good, though I admit to a bit of initial skepticism. After mulling it over a bit (what the heck was I waiting on, a neon billboard from above?) I downloaded the 30-day free trial and gave it a whirl. I was totally blown away by how easy everything was! It just made sense. Virtually everything I needed was right there on one screen. My website, Etsy, the ability to hand-enter orders, PayPal – it all just flowed together.
My days used to consist of 4-5 hours of organizing, preparing, cross-checking payments, printing labels, and packing the actual order. Then I still had to drive 35 miles each way to the post office for international shipment mailing since PayPal shipping did not offer First Class International shipping postage. By the way, we live in far northern MN literally 35 miles from a Post Office and gas station, so that was a big deal to have to do almost every day! It can easily be well over an hour in the car just to go to the Post Office and on snow days it could be a lot longer.
Now, I can process all the shipping labels I need from one window in minutes thanks to ShipStation's organized layout. Everything is pulled from my website and Etsy, I don't have to double check anything (except direct PayPal payments) so my entire postage process takes just a few minutes each day. Plus, now that I have postage and customs forms on the packages USPS will pick up the packages. No more driving to town every single day just to mail packages! I felt like a kid on Christmas, I had hours back that I could use to work ON my business, not just reacting TO my business.
I am literally saving at least 2-3 hours a day (if not more)! Even by my math-challenged computations that is around 1000 hours a year! If I hired someone for 18 hours a week at $15-$20 an hour that would be $14,040-$20,000. I am ashamed to admit I hesitated to explore ShipStation because I was not sure it was "worth it". The very first day I used ShipStation I told the husband that it was one of the best decisions I had made for my business.
The sky is the limit with taking that 2-3 extra hours each day and spending it actively marketing my business, pursuing leads and finding fabulous BuzzFeed lists to share on my Facebook page.
I have seen my business grow exponentially since the stress of spending so many hours on shipping has lessened. Not getting all woowoo on us, but I feel that if I send the message out that I can handle more business then it will come. If I am frantic and frazzled then the flow will slow down. ShipStation helped lessen the frantic frazzle dance of doom! Now if my printer didn't eat the shipping labels life would be perfect!
Also, the option of hiring someone to handle some or all of the fulfillment is now possible because I can add them onto the ShipStation account and they can ship from anywhere.
I view ShipStation as one of my most important partners in helping my business grow.
What's your favorite ShipStation feature?
My fave ShipStation feature is the connection with WooCommerce that pulls everything from my website. And Shipping Presets. Oh, and Custom Forms being included. Customer Service has been stellar. And that it remembers and autofills addresses…Don't make me choose just one fabulous feature!
My best advice to anyone considering ShipStation is to just do it! No matter what level your business is currently at, it will be worth it. You will save the monthly fee so fast you will be baffled you ever hesitated. You deserve to have a partner in shipping and ShipStation delivers on what it promises.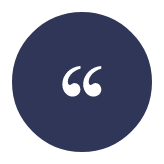 Kathy Dannel Vitcak
The very first day I used ShipStation I told the husband that it was one of the best decisions I had made for my business.