Eco Nuts
Published on
October 13, 2015
SUMMARY
As we become more cognizant of the chemicals in our every-day products, luckily there are more and more options for going eco-friendly! Eco Nuts is here to help you clean & wash your laundry with organic soap berries (& more)!
How did you come about to build a business selling soap berries/soap nuts?
Part of it was my skin allergies. I was always getting rashes but didn't know why. Scott's uncle had found out about these berries used over in Asia to wash clothes. Of course, we were skeptical but we obtained some and after discovering how well they worked, we realized we should market and sell these in the USA. Scott played the character Duncan in the first Pirates of the Caribbean movie, and he had recalled when he was filming in the Caribbean, the crew had to travel really far offshore to find a nice deserted location and he was amazed how much plastic there was on remote islands and floating around in the ocean. It compelled him to do something about it. It was really important that we took on this challenge to sell cleaning products without traditional plastic packaging. People think about how important green cleaners and eco-friendly detergents are for their home, bodies, and the planet, but no one was thinking about what happened to that single use container after the product was used up. We saw soap berries as a good start to move away from those plastic jugs as well as cleaning just as well as standard detergents. As we moved into other products, we've strived for alternative packaging for them as well. So not only does Eco Nuts save you money, but our products are certified organic and each box replaces at least one plastic bottle which will never wind up in a landfill. In 2013, Eco Nuts products replaced over 250,000 plastic detergent bottles – that's enough to cover 2 1/2 football fields. We don't just sell soap berries anymore, either – we have a full line of 19 natural and organic cleaning products – all in eco-friendly packaging.
What has it been like since going on Shark Tank? Have there been any particular struggles you've had to overcome?
After Shark Tank it was like being an instant celebrity. Really cool! People recognize us and our products everywhere. I think our biggest struggle was that we went through some growing pains right after the show. We had to move to a new larger location and get machinery and hire more staff so we could efficiently produce more units and ship a much higher volume of orders on time. Scaling up to meet the demands of a quickly growing business was not easy!
How has ShipStation helped you with your business?
Before ShipStation, shipping was a total nightmare. One of our employee's sole jobs was to copy/paste addresses and orders out of the website into Endicia for mailing and making pick lists. This was a ridiculous amount of time and energy wasted on copying and pasting orders and addresses and there was so much room for error and many unhappy customers and lost orders. I knew there had to be a better way, and I soon found ShipStation and introduced it to other Shark Tank companies. With ShipStation we can print out all our orders and a pick list in minutes. When we re-air on Shark Tank what used to take days of work just to figure out what the orders were can now be accomplished in minutes and we don't have to hire out for a fulfillment company. I also love that ShipStation automatically emails tracking info to our customers and I can look up an order from anywhere. Sometimes a company about to air on Shark Tank will contact us for advice before they air, and I always tell them two things: make sure your website doesn't crash, and get ShipStation!
What's your favorite ShipStation feature?
There are so many features we love! The search feature is super easy to use, but we also love that we can print tons of orders in minutes. We love that we can compare shipping costs for different carriers that we work with, and we love that customers are automatically emailed their tracking information. It saves us so much time with customer service.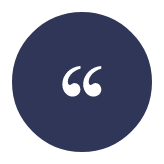 Mona Weiss
What used to take days of work just to figure out what the orders were can now be accomplished in minutes!