Glam Seamless
Published on
September 2, 2015
SUMMARY
Having hair extensions can be both an arduous and expensive process, and finding good quality extension can be tough, so Alexandra sought to change all that. She started Glam Seamless and since then, hasn't looked back!
How did the business of creating seamless hair extensions begin?
Glam Seamless was founded with plans to disrupt the hair extension industry by providing a new way to purchase and experience hair extensions. For years, salon quality hair extensions were not available online. We wanted to bridge that gap and make hair extensions more affordable and attainable to help every woman have gorgeous, glamorous hair. We took a strong product that was difficult for the general public to purchase and we made it available to salons and women around the world.
It looks like you have a relationship with both the end-user and a salon professional as a part of your business. What kind of particular struggles or advantages does that bring?
We work with salons and consumers which allows us to have a strong customer base. We refer salons and customers to each other which has created the Glam Seamless network. We help salon owners grow their business by providing referrals and we match our customers with trained hairstylists. It's a win-win. Seamless extensions are the latest and most requested semi-permanent hair extension method and we are glad to bring the best products and services to our customers.
What advice do you have for others looking to start their own ecommerce business?
When starting an e-commerce business, it is important to have a great product and a passion for what you are selling. Those two pieces are the most important thing that has allowed our company to grow so fast. We searched for a long time for the perfect product and we perfected it. We also love glamour and hair extensions – we do wear our own products.
Now is the perfect time to enter into e-commerce if you have something that people want. Online shopping is booming and will continue to do so. The most important takeaway is to do what you love and just take action. Thinking about it and planning is great, but action is what will set you apart.
How has ShipStation helped you with your business & what's your favorite feature?
Years ago when we started, we used to manually input our shipping through each of the couriers' websites and as we grew, it became a hassle. We found ShipStation and that supported our growth. We love that we can ship hundreds of orders quickly and track all our customers right in the database. This feature has provided trust to our customers and has allowed us to speed up our delivery times, which makes everyone happy. Customers trust us, and we trust ShipStation for a quick shipping turnaround.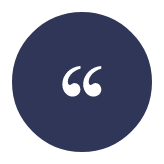 Alexandra Cristin
We love that we can ship hundreds of orders quickly and track all our customers right in the database.