StoreYourBoard
Published on
August 16, 2017
SUMMARY
Josh left his job at a Fortune 500 company to build a product that gave him more space for his passion.
Engineered With Passion
Josh Gordon was an engineer for a Fortune 500 company until he solved a storage issue in 2009. On the weekends, Josh was on the water wakeboarding in the summer and skiing in the winter. "StoreYourBoard was built from a passion for board sports." He had racked up several boards but couldn't find a great storage system. His solution? Build one himself. That's when the Scorpion Wall Rack was born.
Crossing the wake
Before Josh sold online, he tried to market and sell his product to shops and online retailers. They weren't interested. Dropping that approach, he dove headfirst into eCommerce. He launched StoreYourBoard.com and took the plunge into selling online. "Before using ShipStation, our process was very manual and time-intensive." It involved jumping back and forth between platforms and lots of copy/paste. That's why ShipStation was the perfect fit to save time on manual tasks and money on shipping cost. "It brings our selling platforms and shipping carriers together in one place." Andrew says it has improved efficiency, accuracy, and lower costs.
"ShipStation has been incredibly important as we grow our presence through other selling platforms."
StoreYourBoard aims to make their products available where their customers are looking. The general manager, Andrew, said it was important to be multi-channel early on. They sell products on several third-party retail sites to reach a broad audience. Andrew says ShipStation has been a vital part of their multi-channel business model. "We integrate eBay, Walmart, and BigCommerce. It improves our workflow and creates a more productive shipping process."
On an upward slope
What started in a basement has grown to a warehouse with a team of eight. Today, StoreYourBoard sells over 1,500 products worldwide from their Virginia location. As order volume has increased, Andrew says ShipStation makes the fulfillment process seamless. It helps them take on more business "without worrying about our ability to handle increased orders."
Andrew's favorite features are automation rules, tracking number updates, branded packing slips. He loves that ShipStation has helped them scale with a small team, still have time to develop their brand. "We have been able to carefully control the growth of our team, which is a big benefit for a small company."
"Our growth since using ShipStation has been huge." Andrew says ShipStation has decreased the time spent fulfilling an order by 80%. "That process now takes us 1 minute on average, allowing for a much larger number of orders to process each day." They compare USPS, FedEx, and UPS rates on the calculator to help bring down the average shipping cost. "Cost savings have allowed our small team to keep a handle on all our packing and shipping so we could spend more time on growing our business."
Riding the waves
Andrew says that their customers and products are the top priority. "With any business, there is no shortcut to or replacement for quality." StoreYourBoard offers their customers a great experience from start to finish. ShipStation empowers their customer service with a shipping process that's seamless and transparent. "We seek out suppliers and business partners committed to the quality of service like we are, and ShipStation has been one of those partners."
"ShipStation has allowed us to manage our shipping process in an efficient way as our business continues to grow."
"ShipStation understands its business so well." Andrew says that the support center is a valuable resource. "It communicates how to use ShipStation efficiently and clearly." Andrew appreciates the reliability of ShipStation. "A testament to their business is that we have had very few occasions to engage their support team."
Josh continues to push the boundaries of product development, marketing, and manufacturing. Andrew says that ShipStation is crucial to their growth ahead. "We are happy to integrate ShipStation in a core function of our business to help us manage our shipping process."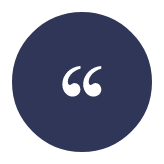 Andrew Mavraganis
We are happy to integrate ShipStation as a core function of our business to help us manage our shipping process.