Vail Valley Anglers
Published on
October 16, 2014
SUMMARY
A love of fishing coupled with a desire to stand out from the crowd brought Vail Valley Anglers to the online retail space. Here's their story and how we help them ship out their goods to their happy customers.
It's rare to find local Fly-Shops that sell online… What prompted Vail Valley Anglers to start selling their products there?
We want to be different here at Vail Valley Anglers, and by having an online store that offers all our products, we have been able to differentiate ourselves. Our parent company, Jan's Mountain Outfitters, has run a successful online store for a number of years, and as a result, it has been beneficial to learn from their experiences. We have seen tremendous growth in our online productivity, and people enjoy the online buying experience. Our goal here at VVA is to offer a local fly shop experience through an online store. Ease of use, prompt shipping, and great customer service are all attributes we have been able to offer by using ShipStation.
What's the best part about working for Vail Valley Anglers?
Working here at the fly shop is an amazing opportunity. There is never a dull moment being constantly surrounded by our great staff and guides. We have a lot of fun together, and pride ourselves on treating people with respect and doing the right thing. We work in the beautiful town of Edwards, CO and enjoy sunshine and beautiful weather all year long. We all love to fish here at VVA, and this job allows us to be surrounded by it all day in the shop and get out on the water.
Most incredible fishing moment in Vail…?
It doesn't get much better than floating our local rivers. Floating the Eagle and Colorado rivers is a great time, and summertime evening float trips on the Eagle are hard to beat.
Fishing, mountains, pristine weather, cold beer, grill outs… is it as good as it gets in Edwards, Colorado?
It really is. The summer weather is amazing. With many local breweries, good food, and great fishing, it's definitely the place to be!
How has ShipStation helped you with your business?
ShipStation has allowed us to process orders more quickly, and as a result be more productive. The way the software prepares the shipments and aligns all shipping information is very helpful. The cohesiveness of the software makes my job easier and our customers happy.
What's your favorite ShipStation feature?
The ease of tracking shipments is a great feature. It is nice to be able to track shipments very quickly for customers.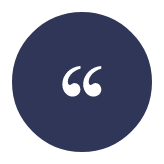 Ben George
ShipStation has allowed us to process orders more quickly, and as a result be more productive.