ShipStation's Ecommerce Roundup – May 22, 2018
Published on
January 4, 2022
It's time for the third edition of ShipStation's weekly ecommerce roundup! I've been loving the opportunity to share this great content with y'all every week. So I really hope you've enjoyed reading them!
If you missed the first or second roundups, no worries! You can read them here and here.
Ready for week three of the ecommerce roundup? Let's go!

More U.S. shoppers are embracing cross-border ecommerce, according to comScore. Between 2016 and 2017, there was a 10% increase in the number of American consumers who shopped overseas. And consumers across the globe are converging on online marketplaces like Alibaba, Amazon, and eBay. Read the article to see what else comScore reported in its survey.

The Amazon marketplace certainly offers sellers plenty of advantages. But where it limits merchants is in their ability to promote their brand. Ecommerce merchants can't take the same approach to marketing on Amazon as they do on their social media accounts or website. It's a completely different beast. Here's how to avoid the most common Amazon marketing pitfalls.

Returns are an unavoidable part of ecommerce. Every online retailer accepts this as fact. But not every retailer realizes how much their returns policy impacts the business. There are a bunch of different approaches to crafting a returns policy — from super strict to remarkably lenient. Learn how to create a returns policy that is best suited for your store and your customers.

Content marketing isn't only for B2B brands. When created and curated correctly, content is an effective way for ecommerce companies to attract shoppers. You just have to make sure you're going about content marketing the right way. Discover how to use content to establish your brand as a helpful partner, not just another company trying to push its products.

Social media's influence on purchasing behavior is growing, according to martech company Curalate. Shoppable posts and user-generated content were among the most popular with consumers in the U.K. and U.S. Check out this article from Internet Retailing for more interesting stats and insights.
An exceptional customer experience is a major differentiator for an ecommerce brand. Now, I'm not talking about ensuring customer satisfaction. Any brand worth its salt knows how to do that. I'm talking about knocking shoppers' socks off. Discover three ways to create the kind of customer experience shoppers can't wait to share with their friends.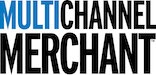 As of tomorrow, Black Friday is officially six months away. That may sound like plenty of time to get your holiday planning underway. But when you consider how much goes into an ecommerce holiday strategy, it's a lot less time than you think. Here are 13 holiday-related topics online retailers need to mull over sooner rather than later.



Thoughts on this week's ecommerce roundup? Feel free to leave a comment, post on our Facebook, or Tweet at us!
Podcast
Selling Channels