The Cheapest Way to Ship Shopify Orders
ShipStation saves merchants money in a lot of ways. By saving time on shipping, you don't have to worry about overtime shipping or hiring more people. After all, time is money. However, as much as time is money, money is money. Finding the cheapest way to ship a package doesn't have to mean using the slowest service. There are plenty of options available that fit the right package. As mentioned in previous sections, there are many factors that go into any shipping rate. Sometimes, rates increase based on the ship-to zone more than they do by weight. This can influence which service you decide to use for a given order. In this section, we'll go over when some services are better than others.
Which Shipping Services Are Most Affordable
Here, we'll go over when certain services can be more favorable than others. Based on factors like weight, distance, size, and speed, the cheapest shipping option can change. Knowing which service to use can save you a lot of money on shipping costs.
Best Options Based on Size
Generally, the USPS offers the lowest rates for small packages. Regardless of if you're shipping First Class Mail, Media Mail, Priority Mail Package, or Flat Rate, smaller parcels work better with USPS in the same way that larger parcels work best with UPS or FedEx.
There are even additional savings for small, heavy items. This is referred to as Cubic pricing.
USPS Cubic
USPS Priority Mail offers the lowest rates on cubic pricing. This is a special service that allows you to ship small, heavy items at a lower shipping rate through the USPS. For items weighing less than 20 lbs, this is the formula for how to find their cubic feet:
Cubic Formula:
Length x Width x Height / 1728 = Cubic Feet
Cubic pricing is broken into 5 categories, ranging from 0.1 to 0.5 cubic feet.
Best Dimensional Weight Pricing
The opposite of cubic pricing, though is dimensional weight pricing. Dimensional weight increases the shipping rate if a parcel is considered too large compared to its weight. Since packages take up space in carrier trucks, their shipping rate increases with their size. The way it works is you multiply the parcel's dimensions (LxWxH) by a divisor.
Dimensional Weight Formula:
L x W x H
Divisor
The larger the divisor, the cheaper the parcel. USPS has the lowest rate when it comes to dimensional weight pricing:
| | |
| --- | --- |
| Carrier | Domestic Dimensional Formula |
| UPS | (L x W x H)/ 139 |
| FedEx | (L x W x H)/ 139 |
| USPS | (L x W x H)/ 166 |
Cheapest Shipping Options By Weight
Best Option Under 16 oz
USPS First Class Mail is usually your best bet for parcels weighing less than 1lb. Even though First Class Mail recently slowed its delivery speed, it is still a very effective and affordable shipping option for lightweight parcels.
Best Options for Parcels between 1-5 lbs
USPS Priority Mail is a good option in this weight range. However, you can find services like UPS Ground working well once you start reaching the heavier end of this scale. Additionally, you could look into hybrid services from FedEx and UPS. These are partnerships between either FedEx or UPS and USPS. Since USPS has such a good delivery network (they have to be able to deliver to every US address) they make the final delivery for UPS or FedEx. These services include UPS SurePost, UPS Mail Innovations, and FedEx Ground Economy. These services are affordable, economical, and supported within ShipStation. Keep in mind, though, that a lot of times you have to have them enabled by FedEx or UPS. So you would need to reach out to them to find out which options are available to you. 
More after jump! Continue reading below
Best Option for Heavier Parcels (Over 5 lbs)
USPS can be good for some local shipments weighing up to 5-9 lbs. However, as the destination starts going further away from the ship from address, UPS becomes more affordable. UPS Ground and FedEx Ground offer affordable shipping options for your heavier parcels. Since they were founded as a parcel courier—it's even in their name—they have always done a good job of offering affordable parcel delivery. And with ShipStation, you can save up to 60% on UPS shipments.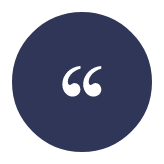 Allen Barker
We reduced shipping costs 36.78% by being able to add UPS from ShipStation this year.
What gets there the fastest?
Best options for 2-day
When using express delivery services, you want to use something with a delivery guarantee. ​​It is important to note that USPS offers no services with guaranteed 2-day delivery. So any parcels that require a hard 2-day delivery work best through something like FedEx 2 Day or UPS 2nd Day.
Best options for Next Day
FedEx tends to offer affordable express shipping options. That is true for next-day services too. FedEx Standard Overnight® is generally the preferred express shipping option for most parcels. But UPS Next Day Air Saver® is another good option if you prefer UPS.
Best options for Next day AM
Similar to Next Day Shipping options, FedEx and UPS offer guaranteed delivery by noon the following day. The best available services are:
FedEx Priority Overnight® (by noon)
FedEx First Overnight® (by 10:00 am)
UPS Next Day Air® (by noon)
UPS Next Day Air® Early (by 10:00 am)
How to Master Return Shipping
Return shipping is a necessary evil. No one—not the retailer nor customer—wants to deal with returns. Well, carriers may like them. But that's about it! However, mastering returns allows you to increase your cart conversion. In fact, we found that 90% of customers expect merchants to offer "simple returns."
Pay-on-Use vs Prepaid Returns
Knowing which type of return labels different carriers offers is important to saving you money. If you use USPS, chances are that you pay for returns at the time of label creation. However, UPS and FedEx are pay-on-use returns. This means that you don't have to pay for the label until you use it and the carrier scans the parcel into their system.
Which Return Services Are Most Affordable?
Generally speaking, return services cost the same as outbound shipping services. But, since there is less urgency to receive returned packages. So, return services tend to favor the slower options like First Class Mail or whichever service can deliver most affordably. To find out the most efficient ways to process and receive returns, jump ahead to this section.
How to Ship Internationally, Affordably
For parcels weighing under 4 lbs, First Class Mail International is a very economical way to ship internationally. However, there are no requirements for estimated delivery time on this, so it may take weeks or sometimes months to reach its final destination. For parcels weighing 4 lbs and over, USPS Priority Mail International typically offers the best rates from USPS. But UPS, DHL, and FedEx also offer great options for international shipping.
Best Options for Quicker International Delivery
For most parcels, USPS Priority Mail Express International typically offers the best shipping rates. if you need to use expedited international shipping options, FedEx International Priority® offers quick delivery timeframes. However, UPS Worldwide Express® also offers affordable express options. Additionally, DHL Express available through ShipStation One Balance gives you access to affordable, express delivery for international orders.
More after jump! Continue reading below