Alarm Grid
Published on
September 24, 2013
SUMMARY
If you've ever thought about securing your home or automating part or all of it, take a look at Alarm Grid's offerings today! They have the tools you need and the services to help you install your own systems to protect what you love.
How did you decide to start an alarm monitoring & home automation business?
Alarm Grid is the brainchild of three young entrepreneurs who really thought the industry was ripe for disruption. Alarm monitoring and home automation were luxuries that only those with big money could really afford. The systems were thousands, the installation was often more, and the systems were confusing and impossible to use. Things have really changed in recent years. The systems are affordable, easy to use, and easy to install since radio frequency has become so reliable. Now anyone with a few tools and the pieces can install and program a system themselves. More than that, we work our tails off to provide incredible customer service. And wouldn't you know it? In an industry that generally locks its customers into super long-term contracts, good customer service is as disruptive as anything. That said, we offer a lot more than just good service. Our products are top of the line products, and we are devoted to giving the DIY market something that they've never had the opportunity to put together before – a reliable home security system that was installed by them. Using YouTube, Facebook, Twitter, and every other tool at our disposal, we've also make sure that they have the resources at their fingertips to achieve success without running into much trouble.
This home automation stuff sounds pretty nifty; what's the craziest setup you've helped to create?
We get people trying to do crazy stuff with their systems all the time. People do the simple stuff like using their system to regulate the temperature of their house with a ZWave thermostats. I think my favorite setup that we've ever helped with was with an electrician in England. The man built custom pool tables and filled rooms with ambiance using our magnetic switches. It wasn't anything to do with the home automation portion of what we do, but what he built was incredible and we felt a lot of pride getting to be a small part of it. There is a lot of really neat stuff you can do with Z-Wave devices. We now have products that allow you to control your garage door with your security system or turn on and off all the lights in your home even if you're out. You want to let your cleaning lady in while your on vacation? It's easy to do with Zwave locks. I think the most fun story as far as an use case goes for the home automation came after we made a YouTube video for the Alarm Grid channel where we installed some home automation stuff in one of our own homes. The owner of the home went on vacation, and while he was on vacation, a guest stayed at the house. And when his guest left the air conditioning had been set really low (it's Florida, so we like to keep things cold). Using the home automation app, he was able to turn the A/C back to a reasonable temperature from halfway across the world. Could you imagine the bill for cooling a whole house to 68 degrees for two weeks in the middle of summer in Florida? Needless to say, the system paid for itself at that instance within weeks of us putting it in.
How has ShipStation helped you with your business?
ShipStation has been a godsend. We started to grow and really needed a solution that would allow us to scale shipping. We went from handwriting shipping labels to printing them off a computer on index cards to ShipStation. Our store is built on the Spree platform, and a Spree developer had created a ShipStation plugin. Our orders get imported into ShipStation, and our automated rules basically take care of the rest. The time we spend shipping product was more than cut in half, and ShipStation is largely responsible for that.
What's your favorite ShipStation feature?
The automated rules are AMAZING! We import our orders into ShipStation, and voila, they are setup to go. Priority orders are set to priority, parcel are set to parcel, the packages we want to ship UPS are set to go UPS and the packages we want to go USPS are set to go USPS. The automation stuff has hugely reduced errors, and ensures that our customers get what they pay for. More than that, The ShipStation labels just give our packages a really professional appearance that we couldn't really achieve any other way.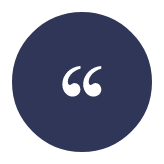 Joshua Unseth
The time we spend shipping product was more than cut in half, and ShipStation is largely responsible for that.