Big Barker
Published on
October 13, 2015
SUMMARY
Owners of large dogs know… buying bed after bed for your giant furballs can get expensive. That's where Big Barker comes in; here's their story & how they use ShipStation!
So, what's the story of how Big Barker got started?
My puppy Hank was diagnosed with hip dysplasia in 2005. The vet told me that he'd eventually need hip replacement surgery, but in the meantime, I had to keep his weight healthy, keep him from putting too much stress on his joints, and give him a comfortable place to sleep (since dogs can sleep for up to 18 hours a day). As I started looking into which dog bed to buy, I noticed that the ones at the pet stores were very flimsy and wouldn't keep a big dog from feeling the floor. And the selection online was really sparse.
At the time, I was working as the Ecommerce Director for a catalog company, so I started looking into what it would take to get into the dog bed business. After finding dozens of upscale dog bed makers whose products weren't easily available, I started a business specializing in dog beds & other high end dog supplies. We ranked #1 on Google for the phrase "dog beds" for about 5 years, so we sold tons of beds :)
However, after talking to hundreds of customers over the years, and after testing out the beds from almost every dog bed maker in the country, I realized that the big dogs were being underserved. There's plenty of dog beds that are good enough for smaller dogs, but none that would fully support a 180 lb Mastiff. And big dogs have the problem of crushing their beds, turning them into worthless pancakes which need to be replaced every few months.
So I started working with an engineer that specializes in foam, and after many prototypes, we designed the Big Barker dog bed… the most comfortable & supportive bed for big dogs. It's 100% American-made using American foam, and we were able to offer a 10 year warranty to guarantee the bed against flattening. It's now 2015, and we're thrilled with how many big dogs we've been able to help over the last few years.
Shipping such a large and sturdy item must have its difficulties; how have you overcome them?
This was actually an easy solution that we borrowed from some of the bed companies I worked with previously. To ship our XL bed (which is 52 x 36 x 7) across the country would probably be around $200, and it would have to go freight. This would make it basically unsellable.
So what we do is vacuum pack the bed. Since it's made of foam, we can suck the air out of it so it fits in a 29 x 17 x 9 box which makes the shipping costs much more manageable. Average cost between $20-30 to ship, depending on how far it's going.
How has ShipStation impacted your business?
ShipStation has removed SO MUCH of the daily nuisance work from our business. Not only has it saved 20+ hours a week of data entry in our fulfillment department, but it has also completely streamlined a big chunk of our customer service workload by keeping all order information from all the fragmented channels in just one easy to access place.
In addition to this, it's freed me up (as the owner of the company) from having to stress about tracking numbers & the customers getting promptly notified about their order status. Previously, there was a lag time between the actual shipment, the tracking number being entered, and the customer being notified. We're proud of our "same day" shipping percentage, but customers used to not know how fast their order was shipped because they weren't getting shipping confirmation emails until the next day. By speeding up the process, we're constantly getting emails to the effect of "WOW! That was QUICK!"
What's your favorite ShipStation feature?
Besides the automatic order importing from multiple channels, my favorite feature is being able to set shipping rules based on customer location. Our workshop is in California. We can ship directly from there, or we can ship from our Amazon FBA inventory.
Right now we have it set up so that the workshop will ship everything except 17 of the "East of Mississippi" states, and Alaska/Hawaii. Not only does this save on shipping costs, but it also gets packages in customer's hands faster, which makes them & their dogs happier, and also helps our business because happy customers tend to share positive experiences.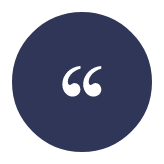 Eric Shannon
Shipstation has removed SO MUCH of the daily nuisance work from our business. [...] Best purchase of 2014 for Big Barker.