Sweater Chalet
Published on
December 22, 2017
SUMMARY
Sweater Chalet knit together a warm bundle of wool brands on Amazon, eBay, and Walmart. With ShipStation, they can ship out a mountain of online orders.
Sweater Chalet was knit together in 2015 when Rick Vogt discovered a small Austrian company that made 100% all wool mittens. He had sold his internet company the year prior and was looking for his next journey. He partnered with the maker in the Dachstein Mountains and began to import and sell the mittens in the USA.
Hike in Success
Rick started selling winter apparel on his website SweaterChalet.com. It features Dachstein Woolwear, Norlender, Dale of Norway, and many other knitwear lines. His products include gloves, sweaters, socks, and caps and other wool clothing. He used PayPal to handle transactions and create shipping labels for his orders. "It was fine for the moment," he says "and a bit tedious." When he started selling on eBay and Amazon, a mountain of orders started to pile up.
For a while, fourteen hour days became the new norm trying to keep up with demand. He would copy and paste order information between all the selling platforms, which took up a lot of his time. "I made a lot of mistakes," Rick says "shipments were late and I was losing track of inventory!" Then, he did a quick web search and signed up for a free trial of ShipStation.
Warm Welcome to Efficiency
"It changed my life," says Rick. Now, when he logs into ShipStation he can create labels for his eBay and Amazon orders all in one place. When orders ship, customers immediately receive an email with a tracking number. For now, Rick is able to manage his business shipping operations all on his own. "I have better control of my business. Instead of hiring staff, I can do it all for the cheap price of $45 a month."
The real test of ShipStation's shipping software was the first holiday season. Rick says by using pick lists to process label batches, "I was able to handle 200 plus orders a day." Order accuracy improved, Amazon ratings went up, postage cost went down, and "our work level dropped by 66%."
"Our work level dropped by 66%!"
Rick was also able to solve his product inventory issue. He discovered that there is a simple inventory management solution included within ShipStation. "ShipStation charged me nothing to turn on inventory tracking. It only took me two hours to load inventory balances!" Rick says with excitement, "I saved $200 a month on not buying an inventory system."
Scaling to New Heights
Sweater Chalet now sells on Walmart and plans to list on Jet.com with ShipStation. As his business grows, Rick continues to make operations more efficient. The ShipStation Support team has helped him put new features into action. "The support staff is incredibly knowledgeable," he says. "ShipStation freed up my time," Risk says, allowing him to "scale the business 10 times" without a staff.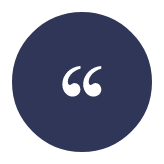 Rick Vogt
ShipStation freed up my time and allowed me to scale my business to 10 times without a staff.