The Cat Ball
Published on
September 4, 2014
SUMMARY
Jennifer's employees know a good way to relax when they see it, which is how The Cat Ball got started in the first place! Now, she creates these cozy abodes for these furry QA testers and others around the world.
How did you think of and then decide to create the cat ball (& canoe)?
The Cat Ball is a dimensional cat bed with soft and flexible panels. Cats can get inside and often use the two openings for play portholes. It's hilarious to see them peeking out and poking their feet through! My background is in pattern making and clothing construction, and I was working as a costume designer when a sports team hired me to make three human sized ball costumes. These costumes were going to be a technical challenge so I decided to make a miniature mockup first. This miniature was around my house for a while until I got two kittens and a brainstorm to make it into a bed for them!
I spent a lot of time refining my patterns and experimenting with the technical sewing issues, and the end result is my Cat Ball. You can see even more photos on our site, www.TheCatBall.com, and Facebook. Let me pause to introduce our employees, who serve both as models and product testers. In the other images you can see our state of the art cutting facilities, slightly-more-contemporary-than-Medieval sewing equipment, and our ultra-modern shipping department. With the exception of the cats, we're a hard working team.
What advice can you give for the process of going "multi-channel": having your own website in addition to selling on eBay, Etsy, or the like?
I started my sales on Etsy, and there are a lot of advantages to this venue. Etsy has a great following, making it easier to get exposure to shoppers. In contrast, operating an independent web store leaves you all on your own because shoppers aren't automatic. In the end, whether you use Etsy or a shopping cart store, you need to figure out how to use SEO, and you need to keep checking and updating your search words. You also need to gather information for strategic planning. We check every data source that we can to get information on, such as origin of hits and optimal SEO terms. We use Google Analytics and the Etsy Shop Stats a lot.
Our research reveals that a lot of our store views originate from a tablet device, and these tablet views actually have a higher conversion rate than other device types. This interesting information confirms that I made the right decision when I opted to purchase a higher quality store template with a responsive design. I wanted the shoppers to have a good experience when using their phones or tablets, and I think that a website that looks unprofessional or is hard to use is going to reduce customer confidence in my product and my store. The responsive design keeps my store looking current and professional.
How has ShipStation helped you with your business?
Nearly 20% of my retail business is international, and ShipStation operates nicely beyond our borders. I have the control I need to select the best shipping service and to fill out the customs forms. I use the tags and filters to streamline all orders, including international: these tools really help to speed shipping up.
What's your favorite ShipStation feature?
Both my money and my time are limited resources, and have to be balanced. This is why I started using ShipStation: this software saves time and is a great tool for managing orders from my different sales channels. I can easily manually add shipments for wholesale orders, sample product, and outbound freight. I can also ship orders that are billed to my client's own carrier account. My next step is to upgrade so that I can integrate ShipStation with QuickBooks and also import my Etsy sales information. I'm quite sure that this will save me money on my bookkeeping costs, and will reduce stress.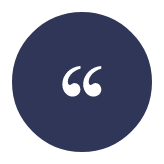 Jennifer Schmidt
ShipStation has saved me time, and that is time I can put back into developing my business!