MyGo Mount
Published on
April 20, 2017
SUMMARY
The rugged little GoPros can take some spectacular shots, but doing so during surfing is rather difficult. Enter the MyGo Mount, specifically for surfers wishing to catch (and be able to play back) that perfect wave.
I'm guessing you must be an avid surfer; is that where the idea for MyGo Mount came about?
Jeff and I really enjoy surfing. We were surfing often down at Blacks Beach in San Diego last Winter and Jeff was using his homemade mouth piece to get shots with his GoPro. Jeff got some amazing clips getting barreled with his homemade mouthpiece. I noticed a few other of my friends had made similar homemade mouthpieces for surfing with a GoPro as well. These homemade mouthpieces have a few inconveniences, most importantly you can't breathe with them through your mouth. After searching to buy one online and seeing they weren't available, I mentioned to jeff that we should develop one. Once Jeff saw nothing was available, he began designing the product and we began to market and research the idea.
What was the best experience during surfing that you have recorded?
On a recent surf trip in Mexico I was on the wave and saw that it was getting steep and about to barrel, so I sprayed some water and dragged my hand to reduce speed and tucked into the tube. The beautiful morning view from the barrel was amazing and because I had my mouth mount I can relive the moment!
What about one that happened before the MyGo Mount?
Before the MyGo Mouth Mount I didn't choose to use my GoPro much because of the inconveniences of surfing with it attached to the board and the inconveniences of a homemmade mount. Also, the board mount angle is not as interesting as the point of view angle you get with the MyGo Mouth Mount.
How has ShipStation helped you with your business?
ShipStation was the perfect solution for my business. I give it a 10/10! I was searching for a way to facilitate the shipping of our products back in August and was considering using a fulfillment center or hiring an employee to to this. Then I came across ShipStation and realized we could easily fulfill the orders on our own and save a bunch of money and time by doing it ourselves. ShipStation has allowed MyGo to streamline the shipping process, which has allowed us to focus on other parts of our business. It is nice how ShipStation interacts with Stamps.com and our website to get everything accomplished. We are able to use USPS to pick up our shipments, so we never have to even leave to send out our products.
What's your favorite ShipStation feature?
We love how ShipStation syncs to our Shopify website to retrieve orders. The automation features for shipping presets for importing orders works well! We also love how customers are emailed upon shipment with tracking information.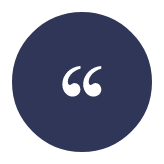 Nick Brooks
With ShipStation I am able to fulfill orders quickly and focus on other aspects of growing my business. Thanks ShipStation!!