ShipStation's Ecommerce Roundup – May 29, 2018
Hope everyone had a nice Memorial Day weekend!
We're back at it again with ShipStation's Ecommerce Roundup. This week's roundup features content about branding, the customer experience, loyalty programs, and a bunch more. (FYI: I was on a bit of an alliteration kick when I wrote this. #SorryNotSorry)
Kick back, relax, and enjoy the May 29, 2018 version of ShipStation's Ecommerce Roundup!
Pssst… for previous editions of the ecommerce roundup, go here, here, or here.
Consumers want convenience at every step of the customer journey. But where convenience is especially important is when it comes time to checkout. There's a reason the second and third most common reasons for abandoned carts are related to perceived barriers. Here's how retailers can move shoppers from consideration to conversion as smoothly as possible.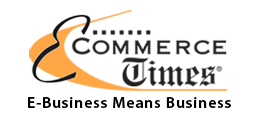 Your brand is everything. It's what makes you unique; it influences how your audience feels about you. And other than your name, your logo is the most visible and critical part of your brand. Your logo can make or break your business. To make sure your logo is classy and clever (and not cringeworthy), check out these three tips.

In May, eBay announced its Guaranteed Delivery service. eBay customers can now filter search results to only show products they're guaranteed to receive in three days or less. So an eBay seller's ability (and willingness) to participate can have a major impact on sales. Take a look at EcommerceBytes' thorough rundown of eBay Guaranteed Delivery for all the details.

Ecommerce retailers certainly have some advantages over brick-and-mortar stores. But physical retail can definitely offer some things online brands can't. More specifically, brick-and-mortar retailers can create an experience that appeals to all five of a shopper's senses. Business Insider explains how brick-and-mortar stores can cash in on these in-person encounters.

As a kid, whenever my mom asked me, "If all your friends jumped off a bridge, would you?" I'd usually answer no. But then when I got older I thought, "Well maybe there's a good reason all my friends are jumping. Maybe they know something I don't." To a much less dramatic extent, this is social proof. And it's crucial for retail success. Here's what you need to know about this powerful phenomenon.
How inconceivably irritating is it when you get inconsistent answers from a company? Or how about when those answers are straight-up contradictory? Makes you want to never do business with them again, right? Don't make your customers feel that way. See how to ensure your employees and customers are always on the same page.
Fun fact: loyalty programs have been around since the 1800s. It's because loyalty programs are an exceptionally effective way to attract and retain customers. But the traditional model of earning and redeeming points is on its way out. Instead, retailers using data from loyal shoppers to create more personalized experiences. Learn why the biggest brands are adopting this new strategy.



So! Thumbs up or thumbs down? Maybe thumbs sideways? Let me know in the comments, on Facebook, or on Twitter!
Podcast
Selling Channels