Be Pawsitive
Published on
February 5, 2015
SUMMARY
Inspired by the "Buy one Give one" idea, Travis started Be Pawsitive, where you get healthy treats for not only your pooch but a shelter dog, too.
How did Be Pawsitive start & from where did the "buy 1 give 1" idea originate?
I had just read a book called start something that matters by Blake Mycoskie (founder of TOMS shoes) about starting a business with the buy one give one business model. I was really inspired and wanted to create something with that model, but didn't really have an exact plan. Less than a few weeks after reading that book I found a dog abandoned in a park without a collar and no one in sight. So, I took her to the local shelter to see if she was lost and get scanned for a microchip. I kept track of her and after no one claimed her I was told she would be put into the adoption system; I decided to adopt her instead.
Going through that process was the first time I had really been to a shelter and it was eye-opening. They do a really good job but I could see how they rely on donations and volunteers to help run the shelter. So that was the light bulb moment for me and I decided to start a company that would help give back to dogs in shelters/rescues. The treats are more than just a fun snack for the dogs. They are helping increase adoptions. Shelter workers and volunteers use them for obedience training to get them ready for their new homes. Dogs that are leash trained and obedient have a much higher chance of getting adopted. They also provide a great ice breaker during the first meet and greet with the dogs and potential adopters. Allowing people to start the meeting with a good gesture allows the dog to open up and show their personality instead of being more reserved. They are also a great healthy snack.
Our treats are USDA certified organic, wheat-free, made in the USA, and baked in small batches for quality control. We have donated tens of thousands of treats so far and hope to continue growing and allow people to give their dogs the best American-made treats and at the same time help a dog waiting for a new home. That little fox looking dog that inspired the business has gone from abandoned shelter dog to chief treat tester at Be Pawsitive. A pretty good gig for a dog.
How has ShipStation helped you with your business?
ShipStation has been so critical in running my business. The integration with my eCommerce platform makes it so easy for an order to get placed and shipped quickly. When an order comes in, all we have to do is look in the ShipStation dashboard to see what the product is and click print. All the shipping preferences are already populated and the correct shipping label prints out. I'm in Dallas, TX but our production/fulfillment is in Vermont so having ShipStation makes it easy for me to manage things out of state because the process is so simple and automated.
What's your favorite ShipStation feature?
The integration with my eCommerce platform plus the shipping presets. There is no need to do anything other than click print. The weight, dimensionss, and correct carrier are already populated! I almost forgot about the automated emails with tracking #… awesome.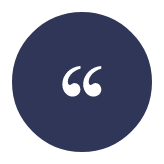 Travis Watson
ShipStation has been so critical in running my business.