Tally One
Published on
December 12, 2013
SUMMARY
Fan of aviation? So it Tally One, our latest customer story! Read all about their business, how it started, and how ShipStation saves them time!
My name is Rob Burgon. I'm the Owner of Tally One, LLC. I'm an active duty fighter pilot and love everything that has to do with aviation.
How did Tally One originate & how'd you decide to build a store off it (I'm assuming the blog was first)?
I started Tally One because I wanted to share the experience of flying fighter jets with my civilian pilot counterparts. I launched the blog in January 2013 featuring stories about my experiences flying the T-38, F-16, and F-22. As the blog began to grow in popularity, I began to think of other ways to share my love of fighter aviation. After a lot of thought, I decided to launch a clothing label with the aim to design aviation-themed clothing for everyday wear (in other words, clothing that doesn't make it look like you just came from an air show.)
Where do you get the designs for your shirts?
My products are a collaboration with designer Michael Radney, an independent designer – and fellow aviation junkie – out of Atlanta, Georgia.
How has ShipStation helped you with your business?
Because my "day job" keeps me extremely busy, I have precious little time to keep my site updated, ensure products are sourced and quality checked, and complete all the tasks associated with running a growing business. The last thing I want to worry about is dealing with the hassle of shipping products. ShipStation has completely taken the hassle out of order fulfillment for me, allowing me to focus on running my business. ShipStation integrates seamlessly with my ecommerce platform, Bigcommerce. When I get an email indicating an order has been placed I simply log into my ShipStation account for all the details. I can quickly and easily print a customized packing list, choose the most cost-effective shipping option, and print a customized shipping label with my logo on it. In a matter of seconds, my product is ready to go out the door, the customer is notified their order is on its way, and Bigcommerce is updated to show the order as fulfilled. This is all done by logging into ONE website from any of my computers – no logging into multiple sites or sending emails. I like not having to worry about software to download or update. Setup was easy and maintenance is even easier. It's a very intuitive shipping solution that doesn't require me to become a shipping expert to efficiently and effectively ship my products.
What's your favorite ShipStation feature?
It's hard to say what my favorite ShipStation feature is, but I would have to say the two-way communication between ShipStation and my ecommerce platform has made my life SO much easier. I like being able to process batch shipments while still being able to print individual packing lists. I can tell the folks at ShipStation have experience with ecommerce fulfillment because all the features I wanted are incorporated in their website. It's like they read my mind! Although my business is still small, it is growing. With the help of ShipStation I am able to spend my time where I need to right now: growing my business instead of worrying about shipping!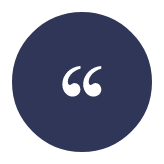 Rob Burgon
It's a very intuitive shipping solution that doesn't require me to become a shipping expert to efficiently and effectively ship my products.